Australian Championship Series (2023)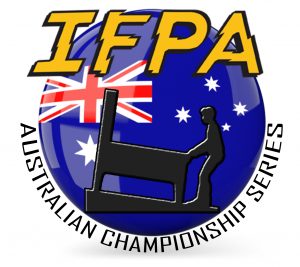 The IFPA Australian Championship Series is an annual pinball competition with players qualifying throughout the entire calendar year. Included in the ACS are the IFPA State/Territory Championships. At the end of each calendar year, the top 16 ranked players (or 24) with the most WPPR points from each state/territory will qualify for the playoffs, where they will play for the title of IFPA State/Territory Champion within that area.
The top 4 players in each IFPA State/Territory Championship will be invited to compete in the IFPA Australian Pinball Championship. The remaining places in the field of 48 for the IFPA Australian Pinball Championship will be filled using the ACS standings, where players are ranked according to the WPPR points earned in all tournaments played in Australia during the calendar year. Only a player's best 20 results will count towards their standing.
All IFPA State/Territory Championships will be held on Saturday, February 3, 2024. With all of the Championships being held on the same day, no player will be eligible to compete for multiple titles, however it is possible for someone to qualify for a Championship in a State/Territory in which they do not live in.